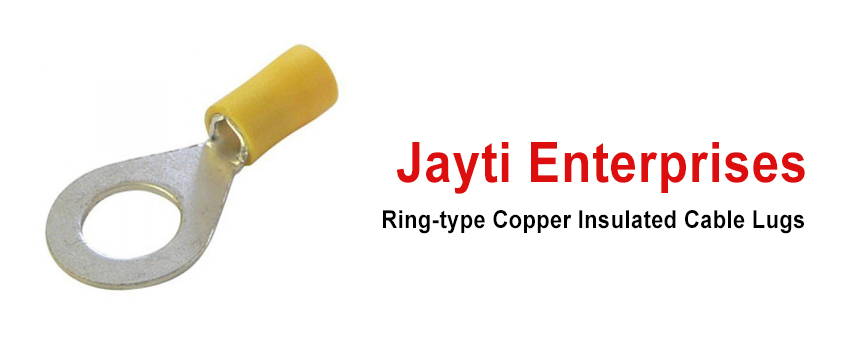 A cable lug is a connection component that is useful to connect the cable to the terminals of electrical devices. It provides convenience to the operators in maintenance, repair, and assembly. Copper lugs are useful in crimping. The high-quality electronic supplier manufactures high-grade copper lugs it can last for longer.
You can buy the best quality copper lugs from an authentic manufacturer of the best industrial standard. They offer a crimping type of copper lugs tailor-made according to customer requirements. Copper lugs are ideal for large gauge applications for power draw or grounding. Each copper lug is crimped or soldered to wire.
The copper lug features a burr-free appearance for an aesthetically pleasing finish. Many copper lugs are fastened to a matching terminal or connection point using a bolt, screw, and spring clip.
Applications of Copper Lugs
There are massive useful applications where an electrical wire is terminated to a machine or equipment. They are useful for terminating cables where vibration is critical. Dimensions of the copper tube are designed to suit suitable sqm of cable to give a complete electrical conductivity and mechanical strength to withstand vibration and pull off. Ring-type copper insulated cable lugs have huge usefulness. It has huge demand in the market due to its unique usefulness.
Features of Cable Lugs
The unique features of the cable lugs are as follows-
1. Cable lugs are useful for cable end connections to make the cable and electrical connection stronger.
2. It is useful for material for construction, electrical connections, and equipment.
3. The product has good appearance specifications, good electrical conductivity and safety.
4. Suitable for small and medium-sized construction projects.
5. Convenient connection and stable operation.
Ring-type copper insulated cable lugs are useful for small and medium-sized cable connection projects specialising in power cable transmission projects. You can bring it together with you anywhere you go on your project and become an important part of any project.
Differenttypes of Cable Lugs
The different types of cable lugs are as follows-
1. Fork type lug- A connection par of a fork type lug is in the shape of a half-moon. It is useful to connect timers, contractors, and relays.
2. Pin type lug- the connection part of a pin-type lug has a thin and long structured pattern. It has a needle-like shape. It is designed to terminate conductors into contact blocks.
3. Specific lug- Specific lug is just like a hook type and flat blade type lug that can be used in demanding applications.
4. Insulated lug- The insulated lug has plastic insulation at the connection point. Insulation material can be nylon or PVC. The conductor can be brass or copper. It fulfils the highest safety requirements but has maximum electrical ratings for low voltage applications. It also eliminates the need to insulate the terminal using shrink tubing.
You can choose any cable lug for your ultimate requirement. Try to search online to get the best cable lug supplier. It can provide you with huge functional benefits.